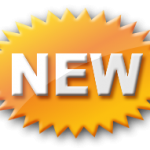 1934 to 1958 Wheat Penny set is now in stock!
All coins grade fine to BU. All P D and S mints included.
71 coins postpaid.   $12.95
ORDER TODAY AND  I WILL SEND FREE WITH YOUR ORDER:
A  BRILLIENT B.U. 1960-D SMALL DATE LINCOLN CENT.
CLICK HERE  TO ORDER ALL 71  COINS
We now accept Paypal payments for speedier service!
Complete coin price list sent with each order!
Price list includes cents, nickels, dimes, quarters, halves and dollars.
You get high quality coins at low prices.
All  Coins  Are Genuine U.S.A. Minted.
Satisfied Customers All Across  America.